aporesso Armour Pro Kit intro
The Vaporesso Armour Pro is a complete sub ohm vape setup with an attractive and portable form factor. The mod runs on a single 18650, 20700 or 21700. Its max output is listed as 100 watts. (With an 18650, you're looking at more like 80 watts tops.) Its firing bar is integrated into a colorful 0.96-inch screen, much like the Wismec Sinuous P80.
The Armour Pro kit comes with the new Cascade Baby, a 5 mL sub ohm tank with an innovative isolation structure to prevent burnt hits and extend the longevity of your coil heads. The tank includes a 0.3-ohm CCELL coil and a pre-installed 0.18 ohm-GT mesh coil. The Cascade Baby is compatible with the entire Vaporesso GT Core family just like the NRG product range.
Specs
Product size: 38.5 x 27 x 91.4 mm
Refillable tank capacity: 5 mL
Output wattage: 5-100 W
Resistance range: 0.03Ω-5Ω
Single battery: 21700 / 20700 / 18650
Charging current: 2 A
Output modes: Smart VW (H/N/S) / VT (SS, Ni, Ti) / TCR / BYPASS / CCT / CCW/VV / CCV
Coil: mesh coil and CCELL coil
Battery adapter for 18650
Package:
Armour Pro mod
Cascade Baby tank
GT mesh coil (0.18Ω pre-installed)
GT CCELL2 (0.3Ω)
USB charging cable
User guide
Vaporesso Armour Pro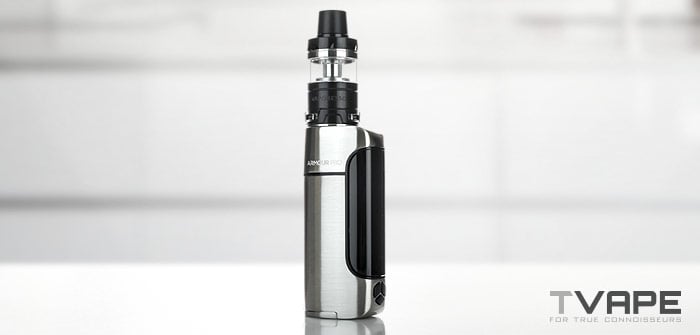 Manufacturing Quality
No doubt about it, the Vaporesso Armour Pro is a definite stunner in the looks department, managing to be a strong head-turner without resorting to garish and flashy RGB lighting or over-emphasized edges.
The smooth and streamlined profile of the mod not only gives it a touch of minimalist elegance that still lets it stand out but also makes the device highly ergonomic enabling you to hold it comfortably for longer periods without experiencing fatigue.
And speaking of fatigue, no longer will you have to experience the typical "in-your-face" branding which has become almost a standard in many mods out there. The Vaporesso Armour Pro is as subtle as it gets. Available in 6 colorways starting from the classic black all the way to unique red/blue gradient that gives off serious retro wave vibes, there's an option available for everyone.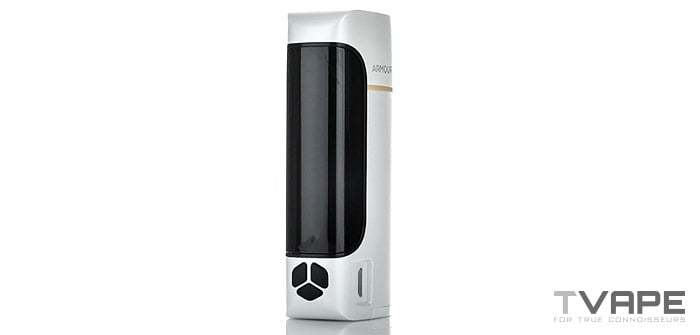 Considering the minuscule size of the Vaporesso Armour Pro, one would assume that it be devoid of any functional display. The Armour Pro defies expectations though with its clever integration of the firing bar into a high-resolution color screen.
With an intuitive UI and highly legible display, gleaming all the important information from the mod is quick and easy, even when viewed under direct sunlight.

Flavor Quality
Thanks to improvements made in the all-new OMNI Board 4.0, the Vaporesso Armour Pro now features a mind-staggeringly quick 0.002 second response time when pressing the fire button, resulting in even faster vapor delivery and ramp up times when compared to older Vaporesso devices.
The redesigned OMNI Board 4.0 is also a lot more consistent which means you're never going to experience a misfire, a promise that's been pretty consistent with our experience with the device.
As for the included tank, the Cascade Baby can also be considered a refinement over previous Vaporesso atomizers. Now utilizing a triple channel bottom airflow configuration, airflow is now considerably smoother, helping to deliver a smoother puff and more consistent clouds and flavor with every draw.
This works in tandem with Vaporesso's own GT Mesh coils which heat up more evenly in comparison to regular round wire configurations, not only enhancing the amount of vapor you get but also helping to deliver a more intense puff flavor-wise.
Power Flexibility
The Vaporesso Armour Pro fires up to a maximum of 100 watts which is impressive considering it's compact size. Designed to work with a variety of battery sizes including 21700, 20700, and 18650 cells, the Vaporesso Armour Pro allows for multiple configurations wherein you can find the perfect balance between potential power delivery and overall weight of the kit.
While using the smaller 18650 cell will naturally decrease the weight of the mod, don't expect consistent 100-watt performance out of that setup. On the other hand, 21700 and 20700 cells while slightly heavier are easily able to output the advertised 100 watts without a hitch.
Both variable wattage and temperature control modes work like a charm with the temperature control on the Vaporesso Armour Pro being more accurate than ever. Compatible with stainless steel, nickel, and titanium coils, the new OMNI Board 4.0 is looking to be a great budget-friendly alternative to DNA or YiHi equipped mods.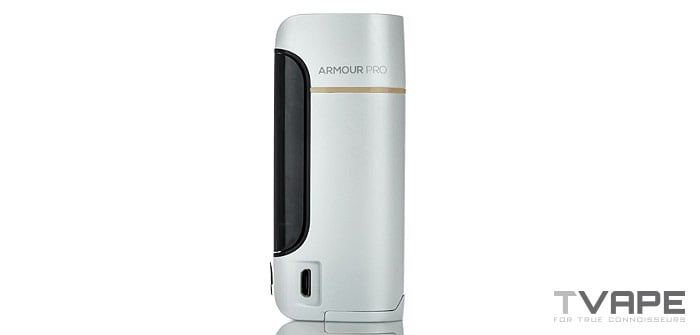 Ease of Use
Thanks to Vaporesso's user-friendly 4-button configuration present on all their recent devices including the Vaporesso Armour Pro, navigating the feature-rich menu system doesn't require much of a learning curve.
This can be attributed mostly to the dedicated Menu button found on all OMNI Board mods, allowing the user to easily glide in between the various vaping modes and settings available.
The Cascade Baby allows for toolless coil swapping which can be convenient for vapers on the go. Simply thread off the old coil with your fingers and thread the replacement in. Similarly convenient is the refilling mechanism of the sliding top cap design that requires only a simple push, giving you easy and instant access to the fill ports wherein you can top up the contents of the 5ml glass tank.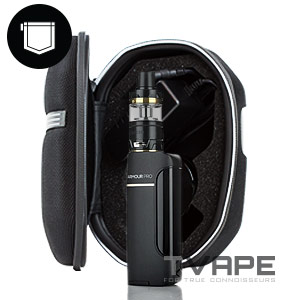 Portability
With the overall dimensions of the Vaporesso Armor Pro measuring out to only 91.4 *38.5 * 27mm (tank included), it holds a unique spot among compact devices being it one of the few mods in its size category with the capability to fire up to 100 watts.
Even if we were to disregard total vaping output altogether, the portability of the Armour Pro is still impressive given that only pod-style devices or AIOs are able to trump it in smallness.
When paired with a 21700 or 20700 battery, the Armour Pro easily outstrips most of its competition when it comes to battery life, easily being able to provide more than enough power for at least a single day's worth of use. While many compact devices can claim to do the same, very few are actually capable of sub-ohm or low resistance vaping, making the Armour Pro quite unique given its form factor.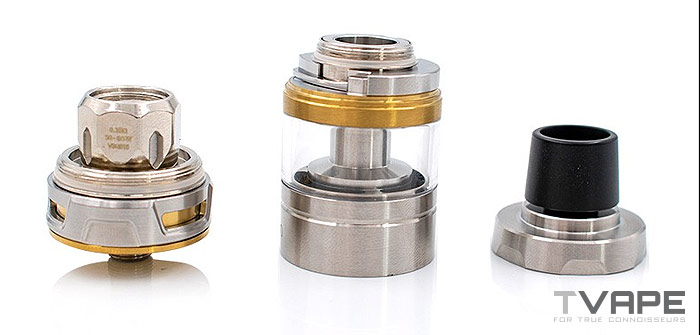 Overall Experience
It's hard to find any reason to discredit the value and performance that the Vaporesso Armour Pro brings to the table. Not only is it one of the most compact devices that is able to utilize a 21700 battery, it's easily one of the most powerful within its size class.
Given this recent release, it's difficult not to root for Vaporesso thanks to the constant progress they've been making into releasing continuously evolving mods. The Armour Pro is just more proof that the company is taking steps in the right direction.